| | |
| --- | --- |
| | |



March 1, 2018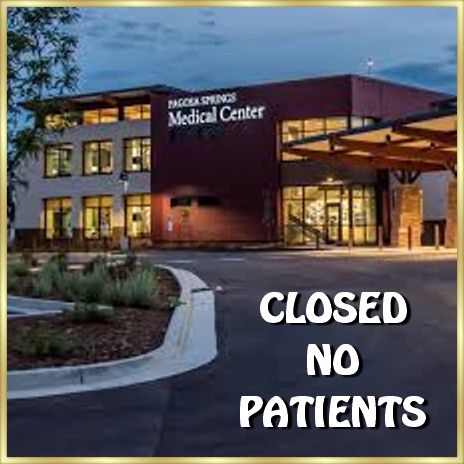 I spoke with Rhonda Webb the other day. Rhonda is the CEO of the Pagosa Springs Medical Center. I said, "Getting sick and being in debt is a luxury very few people can afford. I am praying and strategizing that the people in Pagosa Springs will be so whole, so healthy, so healed and so caring, that the Medical Center won't be needed." Rhonda replied, "That's never going to happen." Her words were just what I needed to get me going. Thank you, Rhonda. With God, with my God, nothing is impossible.

I am launching these words into cyberspace today like a guided epistle/missile:
In the name of my Commander-in-Chief, I command every foul, evil and unclean spirit in Archuleta County to be exposed and flushed out. Sickness and disease, you are not wanted and not welcome here. This is Holy Ground. Trespassers will be prosecuted.

Anyone who wants to join us in this campaign, please knock on our door. As a starter, read:

I Had a Dream and My Pagosa Assignment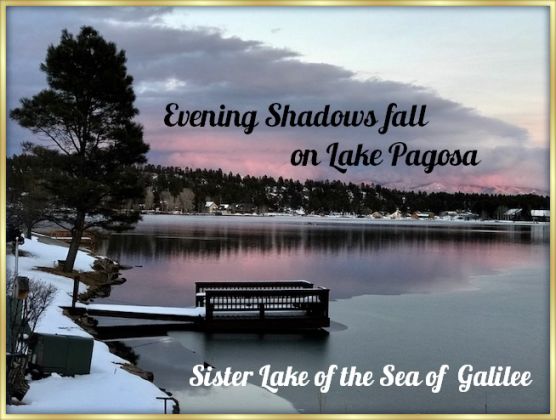 Jesus, please show us where, when and why we opened the door to sickness and disease. We need Your help to close that door. Show us what we must do individually and corporately to make Pagosa Land into a whole, healthy and healed land for all who live and visit here. Show us how to make every home a healing place, a safe place, a happy place, a sanctuary, a fortress, a gathering place and boot camp. We look to You as our Commander-in-Chief, Primary Physician, Priest, Advocate and Counselor. You are the Only One who can show us the right way and pay the debts we are unable to pay (John 14:6).

Thank you Jesus, thank you Lord for hearing our prayers and dispatching warring, healing, and guardian angels to help us make it so. Thank you for sending the Holy Spirit. You are the Only One who knows what whole, healthy and healed looks like. You are the Only One we are to call upon for help. You have been waiting for us to humble ourselves and ask. Today we do. Today I do. We repent for having gone to the phone, the Internet, money lenders, doctors and lawyers instead of coming to You first.

Give Jesus a chance. Don't sell Him short and don't buy your firewood from the devil or rob Peter to pay Paul. We all need help, His help, to break loose of our worldly habits and addictions so we can live debt-free. We need His help to deal with demons and confusing thoughts that torment and deceive us and rob us of sleep. We can get along without doctors and dishwashers, but we can't get along without Jesus (God). I tried and failed! Here is the good news, Doctor Jesus makes house calls 24/7; but we must call Him. Jesus is the only healthcare provider everyone can afford.



I AM WHOLE WHEN I DO MY BEST; THEN MY GOD WILL DO THE REST

I AM WHOLE WHEN I CAN SAY "JESUS IS GOD AND HE IS MY GOD"

I AM WHOLE WHEN I CAN SAY, "I TRUST AND OBEY MY GOD" AND MEAN IT

I AM WHOLE WHEN I CAN HEAR GOD'S STILL SMALL VOICE FOR MYSELF

I AM WHOLE WHEN I LISTEN TO MY GOD AND DON'T ASK OTHERS FOR A SECOND OPINION

I AM WHOLE WHEN I CAN SAY, "I AM VERY SORRY; PLEASE FORGIVE ME."

I AM WHOLE WHEN I AM ABLE TO RECEIVE GOD'S FORGIVENESS FOR MY SINS

I AM WHOLE WHEN I CAN SAY "THANK YOU JESUS FOR PAYING ALL MY DEBTS"

I AM WHOLE WHEN I CAN SAY, "FATHER FORGIVE THEM; THEY KNOW NOT WHAT THEY DO"

I AM WHOLE WHEN I CAN LOVE MY NEIGHBOR AS MUCH AS I LOVE MYSELF

I AM WHOLE WHEN I NO LONGER BLAME OR ACCUSE GOD OR MY BROTHERS AND SISTERS

I AM WHOLE WHEN I CAN FORGIVE THOSE WHO WOUNDED OR DISAPPOINTED ME

I AM WHOLE WHEN I KNOW THE PURPOSE FOR MY LIFE AND PURSUE IT WITH DILIGENCE

I AM WHOLE WHEN I CAN TOUCH THE HEM OF JESUS' GARMENT

I AM WHOLE WHEN I REMEMBER THAT WINNERS NEVER GIVE UP, NEVER QUIT

I AM WHOLE WHEN I KNOW THE NAMES OF MY DEMONS AND SLAY THEM; E.G. FEAR. PRIDE

I AM WHOLE WHEN I KNOW THE NAMES OF MY IDOLS AND TRASH THEM

I AM WHOLE WHEN MONEY LENDERS NO LONGER OWN MY SOUL

I AM WHOLE WHEN I NO LONGER USE PILLS OR STUFF TO BUZZ ME UP OR CALM ME DOWN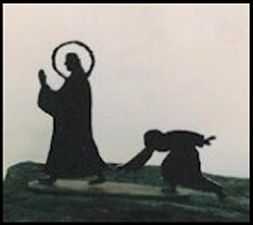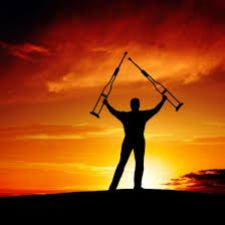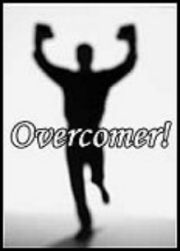 THE BATTLE, THE VICTORY AND THE GLORY IS THE LORD'S


(It's the anointing that breaks the yoke of bondage – Isaiah 10-27)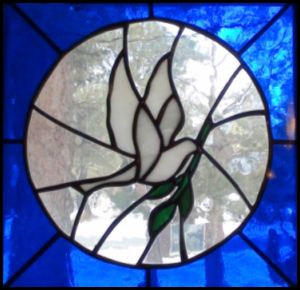 Click on the dove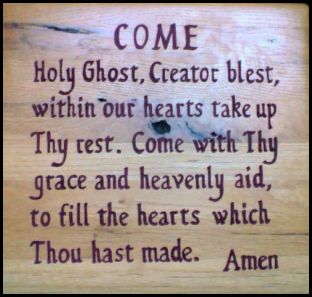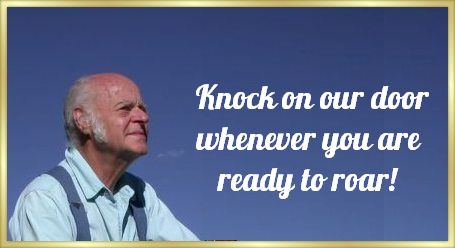 965 Cloud Cap Avenue, Pagosa Springs, Colorado



PS – We need another Dr. Mary Fisher in Pagosa Land who will make house calls and put God's heart back into healthcare – read on:



Published in "The Pagosa Springs SUN" – PREVIEW – Thursday February 22, 2018






The people behind the names: Dr. Mary Fisher
By John Motter, Pagosa's Past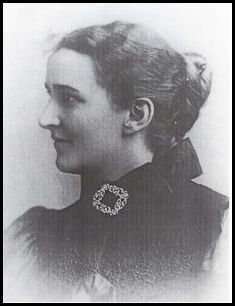 Photo courtesy John M. Motter



Dr. Mary Winter Fisher passed away on Memorial Day of 1928. The writer of her obituary paraphrased Shakespeare by saying, "This was a woman!"

This is the third and final column about Dr. Mary Winter Fisher. This week we pick up on Fisher as she moves into Pagosa Springs and begins her medical practice here.

Fisher moved to Pagosa Springs in 1895 and began her practice immediately. She soon formed a partnership with Philemon J. Fisher in a drug store under the firm name of Winter & Fisher. In 1902, the two became marriage partners and remained married for the rest of her life.

In those days, doctors made house calls. For 33 years, Fisher made house calls as she conscientiously met the health needs of her chosen home and profession. She also served the community in other ways, such as community health doctor, coroner and registrar of vital statistics. It was said that except for two minor trips, she never took a vacation.

Her obituary in The Pagosa Springs SUN in 1928 contained an extremely moving description of what her life meant to the community. It began:

"Seldom has a pall of Gloom settled over a community as occurred Wednesday in Pagosa Springs and Archuleta County when the word was passed around that Dr. Mary Winter Fisher, undoubtedly the most beloved woman in the entire county, had died shortly after the noon hour.

"Though she had been ill at her home for about two months, necessitating the suspension of her extensive practice and closing of her office, the seriousness of her condition was known to none but herself. The past week, realizing that her time on earth was a matter of hours, she revealed to her husband and a few intimate friends that for the past three years, she had been suffering from a cancer of the breast, which for the past 18 months had been active and malignant during the past two months."

After skipping a paragraph, we continue with her obituary. "Her death was on everyone's lips Wednesday, little groups of men and women quietly and sorrowfully discussing the great loss of their loved one. It was as though each had lost a member of his or her family — an irreparable loss in the full meaning of the term. And how fitting that her noble spirit should leave us on Memorial Day, though every future day will always be a day of memory for Dr. Mary! However, May 30th henceforth shall mean far more in the hearts of our citizens.

"Funeral services were held at 2:00 o'clock this afternoon at the M.E. Church, Rev. G.S. Hatcher, former pastor here and neighbor of the deceased for many years, conducting the service. The flag has been flown at half-mast throughout the day, and all business houses and all activity ceased during the last sad rites. The profusion of flowers has never before been seen in Pagosa Springs. It was the largest funeral ever held in Archuleta County. Hundreds sought admission to the church and in the automobile cortege that wended its way to Hilltop Cemetery — to her final resting place."

Her obituary concluded with the following paragraph: "A nobler character never lived in this section, and to say her passing leaves a void that can never be filled is expressing it altogether too mildly. She was the idol of all, and her life will ever be an inspiration to her countless friends. To paraphrase Shakespeare, we can only say; 'Her life was gentle; and the elements so mixed in her, that nature might stand up and say to all the world, this was a woman!'"



*********************



---


Sitemap | E-mail Us | Contents


All writings by Peter, the Lord's Scribe and Storyteller and all paintings by Rebekah, the Lord's artist are copyright free.