A retired business man from Kansa City is installing these beautiful works of art here in Pagosa Springs, Colorado. He lives close by. The stone carpet took four hours to install - two hours on Friday, August 19 and two more hours the next day. Jim Lane covered our old and broken cement apron in front of the garage with a 5/8 inch layer of little pea-sized, multicolored stones. We had to wait 24 hours before we could walk on the royal stone carpet and three days before we could drive on it. It's beautiful - it's elegant - it's a work of art and heaven has already kissed it. Every three years we need to put a fresh coat of epoxy onto the stone carpet which Jim offered to do for us. Our part will be to pay for the material. It took a while squirreling away the funds to pay for this regal stone carpet. Rebekah is good at that.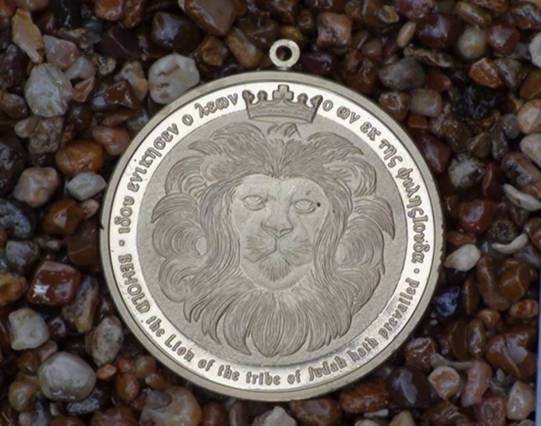 Two-inch diameter Lion of Judah medallion embedded in the Royal Stone Carpet
Click on above picture and learn about "My Legacy".
The other day a White Mountain Apache Indian woman with beautiful, long black hair saw the Lion of Judah medallion embedded in the stone carpet. Her name is Vanta. She said, "I was tempted to dig out the medallion when I first saw it." That's all it took for us to commission her and her 18 year old daughter Robin with a medallion. The presence of God was out of this world as we placed the medallions into the hands of mother and daughter. We are believing for a lot of souls to be ushered into the Kingdom of God after they walk across the royal stone carpet and are ushered into our home and lives. One of our visitors remarked that our home is a gateway to heaven on earth.
| | |
| --- | --- |
| | I walk across the stone carpet barefoot several times a day - marveling. The impact of this regal stone carpet is designed to make visitors feel like royalty. Thatís how we see those who knock on our door. I had no idea how giddy/happy this work of art would make me. I do believe I am being given a foretaste and an inkling of what lies ahead. The new stone carpet is the equivalent of a Christmas gift come early. You've got to come and see for yourself how beautiful and elegant it is. The pictures we included don't do the work justice. Come and leave your footprints on the stone carpet. |
Father/God has something new, unexpected and marvelous in store for all who are nuts about his Son Jesus and have chosen to call him Lord. We canít surprise Him because He already knows everything, but He delights in surprising us. I have no idea what it might be for you, but be on the lookout for a touch of heaven. He works in strange and unusual ways. He loves to surprise and encourage those who are lonely, hurting, lack direction and want to drop out of the race ahead of time. That's one reason you are reading these words. We hope you will walk across that elegant stone carpet one day. You don't need to take off your shoes. Maybe a Lion of Judah medallion is already earmarked with your name on it?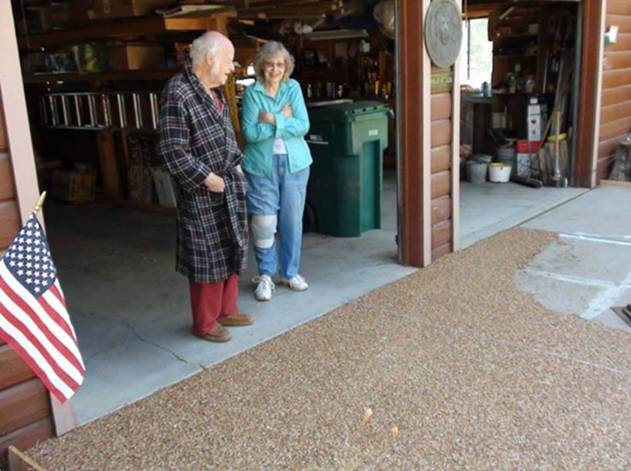 Peter & Rebekah watching the royal stone carpet being laid on top of the old cracked driveway apron.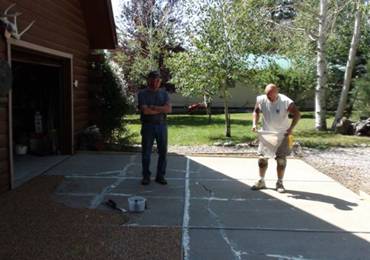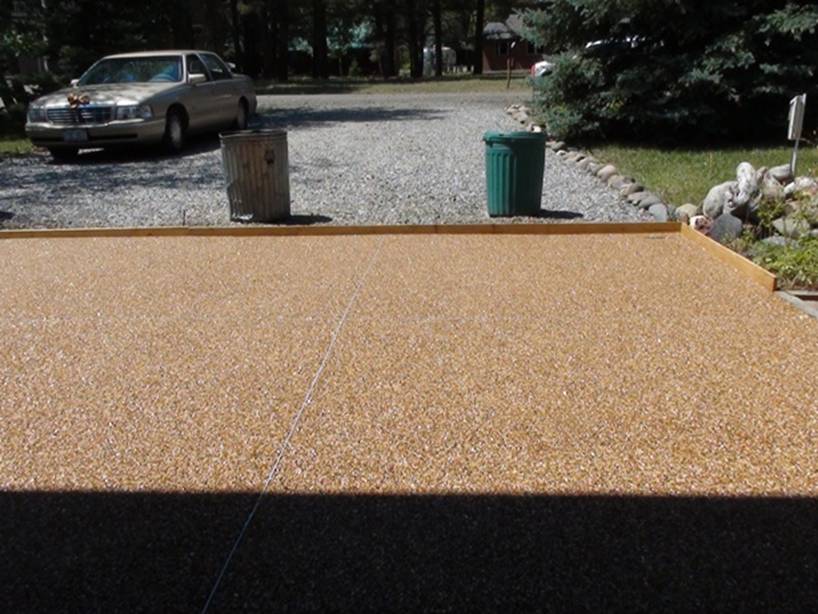 You may be ushered into another dimension as you walk across the stone carpet at 965 Cloud Cap Avenue, Pagosa Springs, Colorado.
Click on the picture.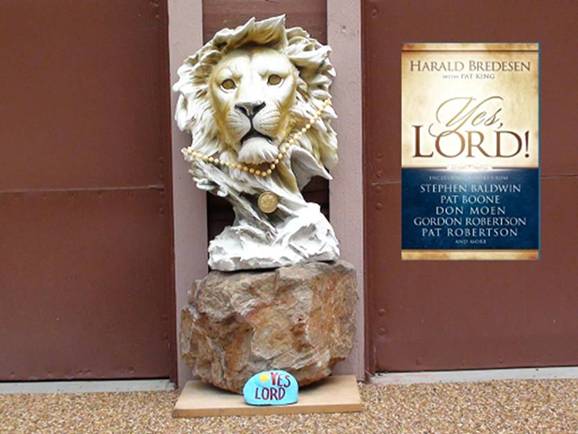 You canít tell a book by itís cover. Click on the cover for more vital information


Peter & Rebekah Laue
Pagosa Springs, Colorado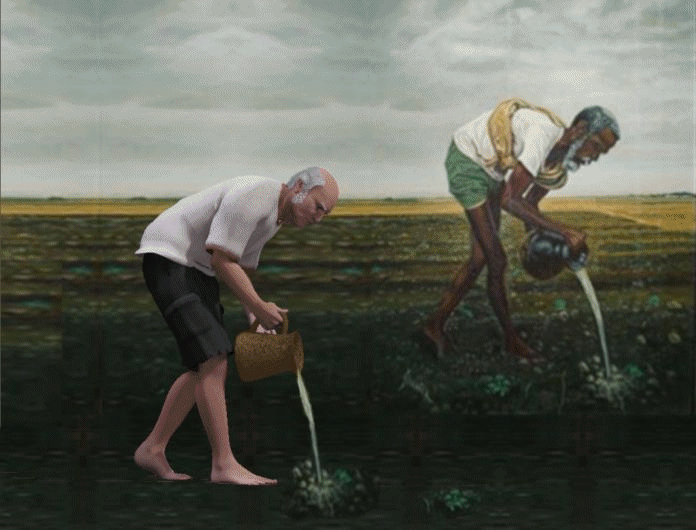 ďAll Poured OutĒ - Click on the picture