There is a show on the Weather Channel that triggered these graphics and this story. The show is called "Highway through Hell." Here is a snapshot of what the show is about.

"Highway through Hell" focuses on the team of heavy rescue operators who work for Jamie Davis Heavy Rescue. The Coquihalla and nearby highways through the British's Columbia mountain passes have some of the most difficult – and fast changing – road conditions in North America. During winter storms, major truck wrecks close the highway, on average, every 12 hours. Police and highway crews depend on Jamie Davis to get the road open. Equipped with a world-class fleet of heavy rescue tow trucks and support vehicles, he and his crew must be ready to respond within minutes, at any hour, in any condition. Highway through Hell is ultimately a series about man versus Mother Nature and the toughest men in the towing business being pushed to their breaking point. The stakes are high - lives, the economy and thousands of jobs depend on the highways staying open. And the last line of defense is Jamie Davis Heavy Rescue.

Rebekah and I had been enjoying the show for a number of months, unknowingly learning the dos and don'ts about the towing business that could be applied to our spiritual pilgrimage here on earth. Some vehicles needed a kick-start, while others needed to be lifted gently out of despair, fear and confusion. One day, after viewing a heavy-duty rescue operation, Peter saw himself as a spiritual tow truck operator patrolling the highways and byways through hell. He has learned to jump into his tow truck at the drop of a hat. His credentials are posted under the heading: To Hell and Back.


NOW TO THE MEAT OF THIS STORY



Three seemingly unrelated events recently collided that enflamed and enlarged Peter's heart. He read a brief account about Abbé Pierre, also known as the ragpickers' friend in France. He met a Vietnam veteran who was hitchhiking along Highway 160 near Pagosa Springs, Colorado. And he learned about a woman first-hand whose leg had to be amputated. It was not due to an accident. It was a self-inflicted amputation caused by her addiction to drugs and poor health habits.


Peter's heart was enlarged. All of a sudden Peter saw the homeless and addicts—any addict, as trophies in Satan's trophy room. Yes, any addiction, except the addiction to God, makes us potential candidates for Satan's trophy room. But the good news is that every liberated addict, who has tasted the grace of God, can become a threat to Satan. Watch out Satan, the party is over. It's payback time! Addicts will use their testimonies and artificial limbs as weapons of warfare. They will empty hell to populate heaven. That's their high calling.

Peter wept and wept as he read the story about Abbé Pierre. He learned that there was a reservoir of uncried tears and zeal in him. By God's grace he was allowed to shed these tears for the homeless and those stranded on the edge of eternity. Jesus wept His tears through Abbé Pierre and through Peter. An account of Abbé Pierre's life, including a video memorial, is posted at the end of this letter.

A few weeks earlier our friend John Anderson brought "Cash" to our door. That's the name he prefers to be known as. Both John and "Cash" are Vietnam veterans. John picked him up hitchhiking near Bayfield, Colorado. Everything "Cash" owned he carried with him. "Cash" is one of the casualties of the Vietnam war. Peter was in the Korean war. He also came home different; but his parents still loved him and welcomed him home. There are many others like "Cash" wandering the highways and byways of this nation who have no home, family or job to come back to. I keep asking myself, "Do I welcome them with open arms? Do I have a place in my heart for them? Do I invite them to our table when I meet them? Do I take the time to listen to their stories?" If we all do a little for one another, the government won't have to be our caregiver. It pays to be generous! It pays to be kind!

I am not sure at the moment why God wanted me to meet "Cash", Abbé Pierre or the woman whose leg had to be amputated to save her life. He wants me to do something. He wants all of us to do something. We are all created to do something nice for others. At the moment I am not sure what it might be beyond telling you about these three different people that God brought into our lives.

One of the first things "Cash" told me is how much he loves and admires Billy Graham. He revealed his heart and melted mine. Before "Cash" went on his way I commissioned him into God's End-Time Army. I placed the Lion of Judah medallion around his neck as a way of validating his walk with God and honoring his service to our nation and the King of kings. He is still fighting, but in a different kind of a war. He is fighting for those imprisoned in prisons of pain, despair, depression, fear, anger, rejection, confusion and loneliness; and so am I. He is fighting for acceptance for who he is called to be in Christ Jesus at the moment. He is another Billy Graham. His pulpit is the streets of America.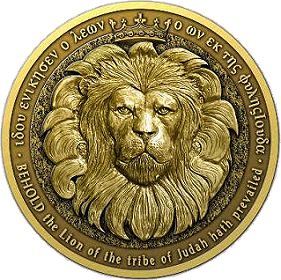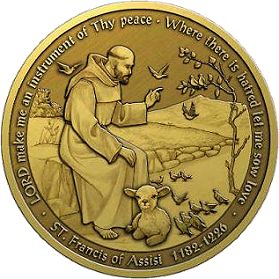 "Cash" did not ask for cash. He needs our love more than cash. He needed my respect. He needed me to honor him and what he was asked to do in Vietnam and beyond. And I did. For now "Cash" has chosen to be a tramp for the Lord. That is his high calling in God. He needs more than a roof over his head and a crust of bread; he needs a place he can call home at the end of his wanderings. He needs our love. A motel room for a night or two just doesn't cut it. He needs folks waiting for him and welcoming him with open arms when he comes home from his missionary journeys. He needs a home base. We all need a place like that both here on earth and in eternity.

I identify with those this world looks upon with disdain. Maybe I am to do more than weep? Maybe we are to do more than weep? Maybe we are to be a voice for those who have no voice, eyes for those who have no eyes, feet for those who have no feet? Learning to treat the ragpickers of the world with love and respect is to be our high calling. How do we rescue those who have become Satan's trophy without becoming casualties ourselves? Way, way in the distance an idea has started to form. Watch out Satan, the party is over! The Lord's redeemed shall take a stand and possess the land—all of it! They are being forged into an army of mighty warriors—compassionate, fearless and fierce.

Folks, I don't invite everyone who is stranded along the highway of hell to sit at our table. I don't place a Lion of Judah medallion around the neck of everyone I meet. There are many wolves and voices in sheep's clothing fleecing unwary travelers. I wait upon my dispatcher, the Holy Spirit, to single out who to pick up and tow to the garage of the Master Mechanic. JESUS is his name!!

Jesus warned us about those foolish virgins who did not bother to trim their lamps and make sure they have enough oil. They have said within themselves and to one another, "Why work when begging works? Why work when whining and complaining works? Why work when stealing works? Why work when seduction works? Why work when manipulation and intimidation works?" Don't give the foolish virgins your oil. Don't stop to give aid to every stranded motorist or hitchhiker who flags you down. The "Dispatcher" - the Holy Spirit - will show us who we are to pick up and when, but we must ask Him. It may be a matter of life and death that we do.

Jesus keeps enlarging my heart and sharpening my sword—my pen! I am passing my enlarged heart and sharpened sword on to you. Let's weep together! Let's march together! Thank you Jesus for creating hearts in us that can weep. Thank you Jesus for creating hearts in us that are ready to go to war. Help us to release those pent up tears and quicken that fighting spirit in us.

Write back if you can see yourself as one of those tow truck operators. Write back if you can see yourself as one of those rejects or cripples or addicts liberated by Jesus. Write back if your heart has been enlarged and you have cried a bucket of tears. A surprise may be waiting for you. There is more to life than eight to five. Lord, let our lives be Your glorious contradiction to the world's definition of normal. I love being the Lord's scribe and storyteller

Peter & Rebekah Laue
Pagosa Springs, Colorado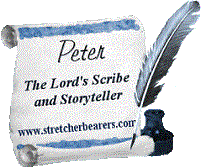 Patron Saint of Ragpickers Fights for Homeless : France: Abbé Pierre, an 81-year-old former monk, gets fiendish delight out of confronting status-quo politicians with his 'holy anger.'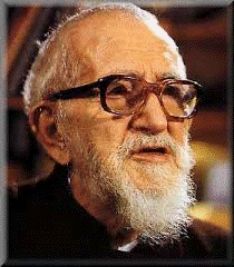 Abbé Pierre 1912 - 2007

March 06, 1994



ESTEVILLE, France — His real name is Henry Groues, but nobody knows it. Street people call the most popular man in France the Ragpickers' Saint, and he is known best by a wartime code name that stuck: Abbe Pierre.

No ethereal holy man, this bearded old priest with cloak and cane. No everyday mortal, either. Abbé Pierre is a combatant with a mission to wipe out misery, and is a fly in the ointment of those who cherish the status quo.

A former monk, Resistance hero and legislator, founder of the international Emmaus Community for the poor, Abbé Pierre is, above all, the patron saint of France's estimated half a million homeless people.

At 81, he consistently leads polls as the nation's best-loved public figure. He has a devilish glint in his deep-set eyes and politicians beware when a "holy anger" is coming on.

"I'm not by temperament a man of anger," Abbé Pierre said in his room at a rest home for elderly Emmaus workers in this Normandy village. "But when I must denounce something that destroys man, I get mad. It is love that engenders this holy anger. They are inseparable."

A finely chiseled face awash in gentleness but spiced with a piercing regard bespeaks the contradictions of a priest in permanent revolt. "Indignation" is the word he prefers.

Forty years ago, this indignation welled up when, as Parliament rejected funds for postwar emergency housing, a 3-month-old infant froze to death in a bus its family called home. Days later, a woman died on a Paris boulevard, an eviction order clutched in her frozen hand.

Abbé Pierre transformed his indignation into a radio appeal on behalf of the homeless. In minutes, he moved a nation.

Millions of francs poured in. A hotel, railway station and army trucks were commandeered to collect the 300 tons of donated supplies, which included jewels and fur coats. Charlie Chaplin handed over an envelope containing 2 million francs that, he said, "belonged to the vagabond that I was." On the 40th anniversary of that appeal, still indignant, Abbé Pierre renewed his call to action. "My friends, wake up," he said on the same radio station in early February. "This is war, the war of defense against misery."

Today, Abbé Pierre's face peers out from newspapers, magazines and posters, and his frail but sure voice resounds over radio and television as France pays homage to its moral spokesman. The national daily Liberation described him as "practically a national monument."

Despite the accolades, the man remains humble. But humility does not prevent him from adroitly using his moral authority to serve his cause. In September, Abbé Pierre stared down riot police for more than three hours, trying to salvage a home for 20 squatter families who had been evicted. He won a meeting with Prime Minister Edouard Balladur, and concessions.

Two years ago, he refused to accept the coveted Legion of Honor until authorities agreed to establish a High Committee for Housing. For Abbé Pierre, such gestures are human, not heroic. To understand the plight of the homeless, he explained, "one has only to say, 'Monsieur, put yourself in their shoes.'"

He does not believe in a classless society — "The janitor at Citroen is not jealous of the boss," he contends—but thinks future generations are "condemned to share" the wealth.

Abbé Pierre, born into a wealthy Lyon family, lives simply in a small room furnished with a bed and a large table. The table and several crude shelves are such a jumble of papers, books, photographs and other evidence of his long struggle that the walls, painted by other residents in Abbé Pierre's favorite blue and yellow, are hardly visible.

Downstairs, 35 other residents of the rest home stitch patchwork into blankets for the needy or match the thousands of old buttons collected for resale to raise money for Emmaus, which helps the poor help themselves.

"In modern times, we have never seen a belligerent in a war say, 'I'm stopping because it costs too much money,' " he said, his indignation beginning to show. "Misery is attacking us. We have to put ourselves in a war mode."

Born Henry Groues, one of eight children of a wealthy banker, he exchanged comfort for a monk's cell for six years, then became a priest. He joined the Resistance in World War II, taking the name Abbé Pierre as a cover while he manufactured fake identity papers and helped Jews cross into Switzerland.

His devotion to the "street sleepers" was awakened when he was elected to Parliament after the war. An eclectic deputy for seven years, until 1951, he occasionally begged alms while organizing homeless ragpickers so they could fend for themselves.

With the help of an ex-convict and his own legislative salary, the first Emmaus Community house was born in 1949 in Neuilly-Plaisance, northeast of Paris. Emmaus is now in 37 countries.

"Like everything in my life, nothing is the result of a choice," Abbé Pierre said modestly. "Life is always more consent than choice . . . consenting to the circumstances at hand."

Age and infirmities have not persuaded the Abbé to slow down. He visited an Emmaus Community in Uruguay in February, answers letters from desperate souls and lobbies politicians regularly.

*********************************************************

Here are three short video clips summing up the life of Abbé Pierre from start to finish. Quite a memorial!



Ragpickers are also God's kids!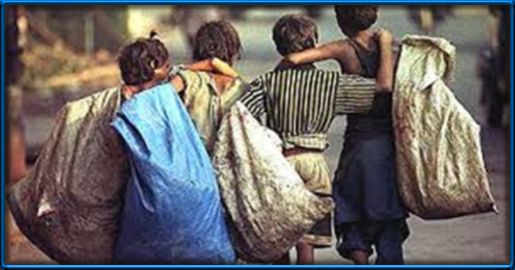 We can all do something nice for someone.
We don't need to wait till Christmas.
Click on: Let's make the Father's heart glad.




Patrolling the Highway Through Hell Video

Video at YouTube








Sitemap | E-mail Peter and Rebekah


All writings by Peter, the Lord's Scribe and Storyteller and all paintings by Rebekah, the Lord's artist are copyright free.