MAGNETIC TREASURES
March 1, 2017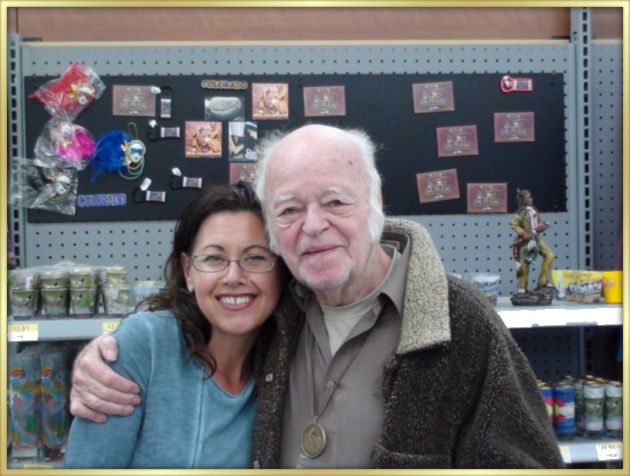 I found an unguarded wide open back door for heaven to invade earth. I am standing with friend Darcy at a display board of refrigerator magnets. You'll never guess where that display board is located. It's at a Walmart store in Pagosa Springs, Colorado, USA. If you look carefully, you will see three different magnets on the board. While no one was looking, we placed them there for customers to discover and take home. They are free for the taking; but customers may not know this at first. Here is a close-up view of these magnets: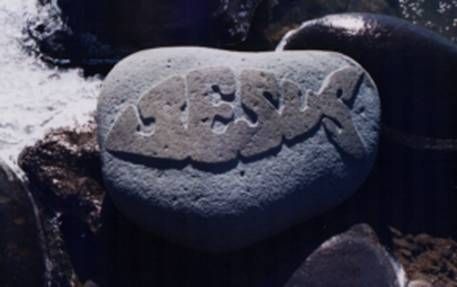 Sandblasted River Rock from the San Juan River that flows through town
(click on the picture to learn how to make a rock trout)


| | |
| --- | --- |
| Jesus washing the feet of the apostle Peter | Mary wiping Jesus' feet |
(Click on the pictures for more information)



There are other places we have put the magnets; but I won't tell or show them all to you. The Holy Spirit will take you there if and when you are supposed to find them. Start looking for them and start expecting to find them and expect a gentle touch from heaven. The idea is catching on and others have offered and volunteered to place these magnets and also make their own. The magnetic material to make these magnets can be found at Walmart in the craft area of the store.

There are two places in Pagosa Springs were folks can rent movies at vending machines. One of these is in the foyer of Walmart. The other one is in front of City Market to the left of the entrance. Here is a picture of what this vending machine looks like. They are called "Red Boxes."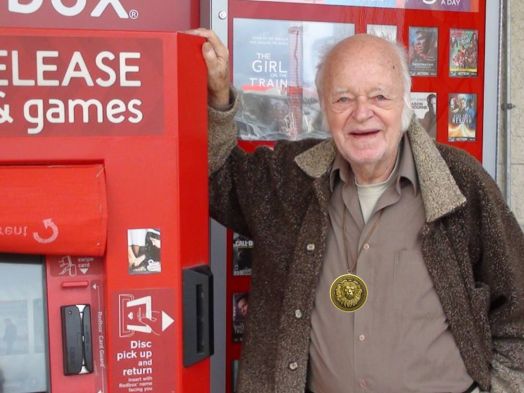 (There is a magnet just above the disc pickup and return)
(To learn about the Lion of Judah medallion Peter is wearing, click on the medallion.)



The idea to make these magnets and place them in strategic locations for folks to find came like a heavenly flash. The first one we made was of Jesus washing the feet of the apostle Peter. We asked our printer to make 300 three inch by three inch copies. He graciously did and did not charge us a dime. The magnetic sheets we use are 5" by 8" and they come two sheets to a package. We can make eight magnets with two sheets. If you can't find any at the local Walmart store, it's because we bought all they had.


We have a lot of wallet size pictures ready to be converted into refrigerator magnets. We will be glad to share what we have. Or you can create your own art or go to the Internet and find what touches your heart. We filled a cookie sheet with a bunch of them and let visitors choose whatever they like best. Making the magnets is a no-brainer. Anyone can do this. If you have two hands and love Jesus, you can do this. Kids in preschool, head-start, Sunday school and at summer camps will have a blast turning pictures into magnetic treasures and then surprise Mom and Dad, Grandma and Grandpa. Give it a try.

I just love, love finding those unguarded doors to hearts that are hungry to reconnect with "home" and their heavenly Father. Father/God had to be very secretive and innovative about the way He birthed His Son Jesus into this world. Baby Jesus almost got killed before He was out of diapers, and so was Moses. I recall how I treated folks who tried to evangelize me and later, how they treated me when I tried to evangelize them. Shame on me; shame on them. I thought they were from another planet; and maybe they were. Yes, I learned that heaven is like another planet. If you have never been taken
there, you don't know what you are missing. If you have never been taken to hell, you don't know what you want to avoid.

I see myself as Jesus' secret agent in the way I present Him, the Son of God, to the world around me. I try to get into hearts before folks slam the door in my face. Strategy, timing and sensitivity to the leading of the Holy Spirit are "keys" to getting the job done right. And since I don't leave a name, address or phone number, no one can hunt or hound me or give me the credit. Jesus will get all the credit. That's the way it's supposed to be.

I pray for you, my dear reader, that your creative imagination and gifts will be stirred and sanctified by the Holy Spirit as you read this. I also pray that you will get many "flashes" or downloads from heaven. Ask the Holy Spirit to show you those unguarded back doors that will help Jesus touch hearts through you, hearts walled in by anger, fear, shame, guilt, unbelief, rebellion, confusion, pride and all those worldly ambitions.

I have tried out my new keys. By the looks of it, they seem to work well, quite well. I see God's hand in all of this. The little magnets don't stay very long where I put them. I have just followed Jesus' whispered instructions by showing you these new keys. You will bless me to no end if you make use of them.

It is by God's grace we realize we are living in pretty prisons created by our worldly ambitions and desires. Folks, please help me find strategic locations for these magnetic treasures.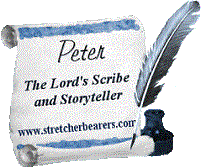 Click Here for a Page of assorted magnets to print your own
when it opens, right click and Save Picture As .jpg file
HOME
---
Sitemap | E-mail Peter and Rebekah | Contents


All writings by Peter, the Lord's Scribe and Storyteller and all paintings by Rebekah, the Lord's artist are copyright free.