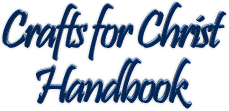 For many years Peter and Rebekah Laue have produced sandblasted signs. They have also taught others this art. Now for the first time, their instruction guide is available online. It is available in either Microsoft Word or Adobe Acrobat PDF format. Both files contain exactly the same content. The PDF version of this file requires Adobe Reader, available free from Adobe's website.

The above mentioned handbook was published in 1980 and is copyright free. It includes a brief biography of its authors, pictures and patterns, and a written and pictorial explanation of the steps to make the signs. Page 30 has a list of sources for
necessary tools and supplies. Some of the addresses may be obsolete. Feel free to contact Peter & Rebekah for more current information. They enjoy being asked about what is new. Computerized methods have been developed since 1980; but they have preferred to stick with the "horse and buggy" approach to making signs. They launched the Crafts for Christ ministry with an initial investment of fifteen dollars in 1975. It isn't that much more expensive today. For those who are motivated and are not afraid to attempt something new, making sandblasted signs will be like playing in a brand new sandbox.

The process called sandblasting has many different applications all the way from removing rust from the hulls of ships to creating elaborate and inspirational works of art on stone, glass or wood. The first patent for the process was issued to a Benjamin Chew Tilgham on October 18, 1870. If interested, you can get more information at the following web site address: http://en.wikipedia.org/wiki/Sandblasting.
Peter & Rebekah have taught the craft of sign making for the past 30 years to anyone interested in acquiring the skill. They used to pack the tools and supplies in the trunk of their car and teach anyone just about anywhere; but they have become travel weary and now invite those who want to learn the process to be guests in their log cabin home on Lake Pagosa.

A number of their students have made the craft into a fulltime career and have needed to higher (left after proofreading to give you a chuckle) people to help them. The majority of their students, however, are happy to just make the signs and give them as gifts or to decorate their
own homes and yards. Although Peter & Rebekah prefer to spend a couple of hours or days to show their guests the process, it is so simple that it can be easily explained and learned in 30 minutes. And that includes the time to make a simple sign. The age bracket of students has ranged from eight to eighty.
MORE SANDBLSTED SIGNS MADE BY SOME OF PETER & REBEKAH'S GIFTED STUDENTS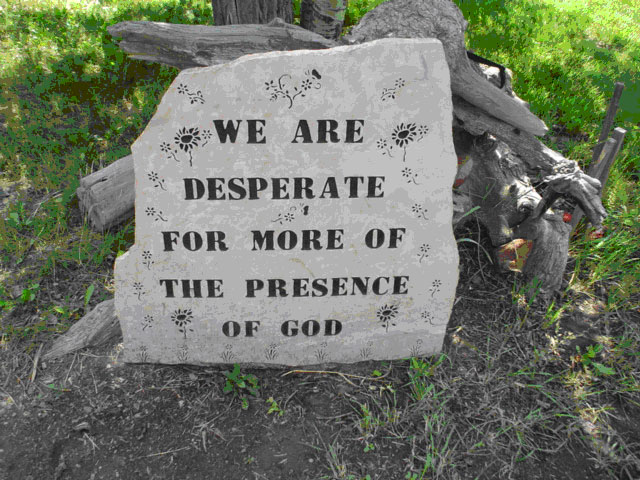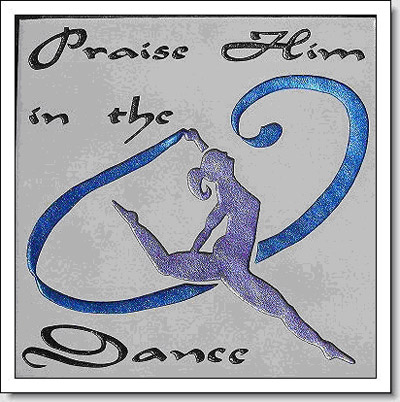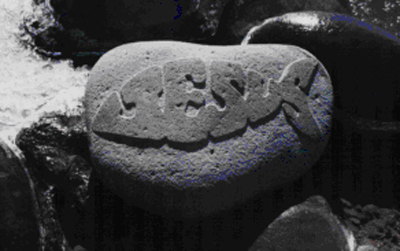 Sitemap | E-mail Peter and Rebekah | Guestbook


All writings by Peter, the Lord's Scribe and Storyteller and all paintings by Rebekah, the Lord's artist are copyright free.