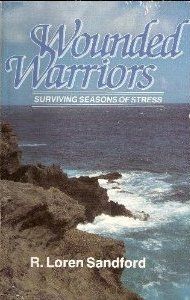 Restoration for the
Wounded Soul

* * * * *



Stressed out and nearing total collapse, Pastor Sandford did not know where to turn. With his energy reserves depleted, he could not even pray. Anxiety and fear gripped his heart as he felt his very life draining from him. Was this the end of his ministry, his faith, his life?

Many people in our fast paced society - including believers - understand those feelings. They also know that traditional methods do not help them survive the seasons of stress in their lives. In many ways, it seems the church is ill equipped to deal with her "Wounded Warriors."

This candid, honest book is aimed at the needs of people in stress. By opening his life to the reader, Loren Sandford shows the way through this all-too-common problem. With great empathy, he reveals the stages of woundedness and the steps to restoration.

This is a veritable survival manual for wounded warriors, their counselors and their loved ones. It gives the reader a simple and positive hope to cling to in times of stress.




* * * * *



Purchasing a copy of the book is a great investment towards healing and will encourage the author.

We have copied the first and last chapter for anyone who would like to get a taste and just can't wait to get their own copy. Please write if you can't wait!





Click Here for More Info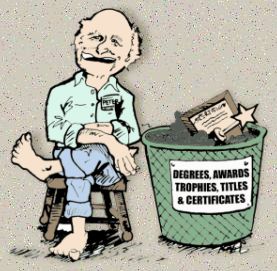 Peter's Nuggets

* * * * *


The Lord collects His jewels out of the devil's junkyard.

God's arm can reach a long way.

Your ministry is where your God-given talent and the needs of the people intersect.

When we walk in obedience, we are eligible for promotion.

Lord, give me a fairness without hardness, steadfastness without dogmatism, love without weakness. Jim Elliot

Some of us are so tenderhearted, we can't even say NO to the devil.

Who we hang around with determines how we hang. Melvin Airhart.

Relationships are much more important than things.

Our hearts are restless until they rest in THEE. St. Augustine

NORMAL is a word invented by the devil to frustrate and confuse us.

Preoccupation with sickness is a disease.


---
Click Here for
Latest Life Letter
---

HOME | SITEMAP

EMAIL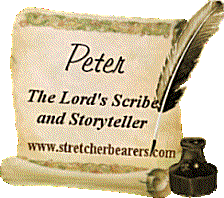 3:00 AM – Dulce, NM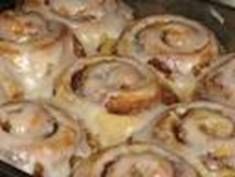 The Holy Spirit woke Ken up at three AM and prompted him to bake a pan full of cinnamon rolls for a wounded and exhausted warrior.

That may not seem like a big deal, but we have to remember that Ken Samela lives in Dulce, New Mexico and had to drive fifty miles to Pagosa Springs, Colorado to deliver them. He did it on his day off from work – Martin Luther King's birthday.

In addition to cinnamon rolls, he also prepared chicken soup, a great remedy for anyone with almost any kind of sickness. Greg Vigil is another friend who keeps putting Dulce, New Mexico on the map.

When Greg found out that Peter was hurting, the Holy Spirit prompted him to drive those fifty miles a few days earlier. Greg knew Peter had a weakness for strawberry/rhubarb pie, vanilla ice cream and Starbuck coffee. Neither Ken nor Greg came with advice. They just brought "goodies."

Before Greg left, we stood in the hallway hugging one another while Rebekah prayed. Quietly and without much ado, Greg slipped ten twenty dollar bills into Peter's robe pocket.

Folks, it's these acts of love that are restoring this warrior to saneness and health – not advice, not criticism, not correction.

Your many letters of encouragement have been life-giving. Here is an excerpt from one of them:
"You stuck your neck out and made yourself vulnerable so that you could serve the Lord through Stretcher Bearers. Remember the verse from Revelation, 'They overcame by the Blood of The Lamb and the word of their testimony'.

Your story and your epistles are Christ centered and meant to point others to Him.

Don't let these attacks and these persecutions keep you from doing God's work. I still don't have the strength to be so bold, but I hope that I will one day be able to share my story and faith more openly."

Here is the testimony of this writer:



Click Here for More Info