Proclamation to Print



Below there are 3 different ways to print out the Proclamation and put it on your door/s. You can click on any one and get the full size of it, then save or print out as you wish.


| | | |
| --- | --- | --- |
| Full Color | Light color to BG and quill pen | Just B&W no images |
Plain text, B&W, no images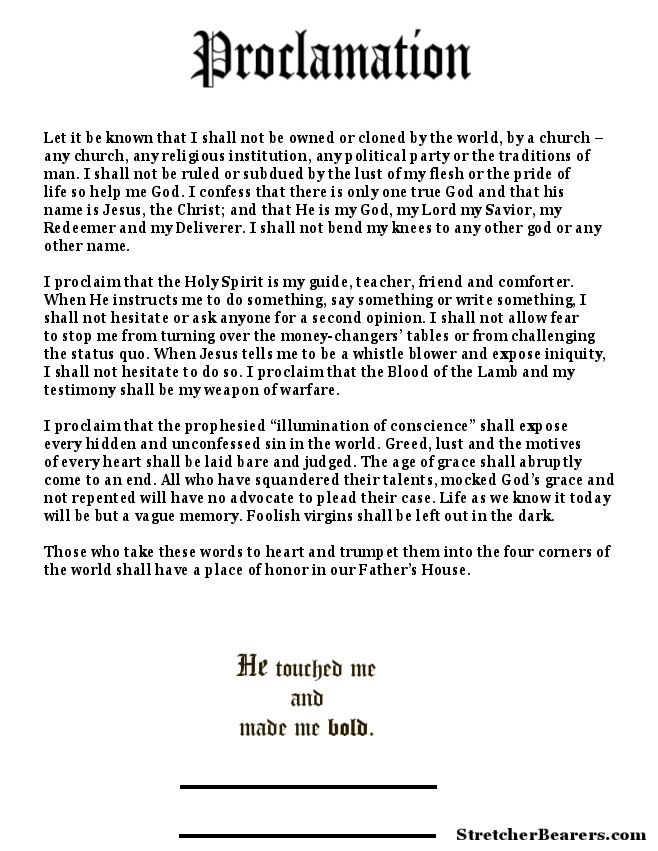 One of these versions should suite your printing situation.
If not, email and we'll try to help you.


Main Proclamation