February 24, 2010
A woman of God wrote these words to this scribe:
"You are as a lion seeking where the Lord would have you roar! When the Lord gives us an anointing, we are driven to find a place to use that anointing. You have an anointing to roar - and roar you must!"

Yes, I must roar! I am trumpeting these words, pictures and songs into the world because I am searching for those who are to walk, march, and roar with me. I found a few, but I am looking for more. I am looking for those who have weapons of warfare (gifts, talents and sacrifices), but are not sure when and where to use them.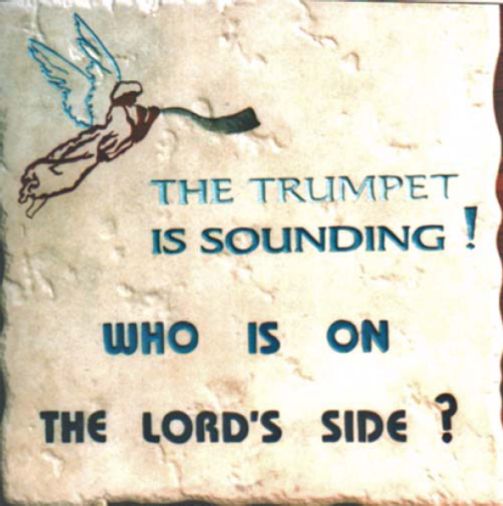 These words are for those whose names are already written in Jesus' address book. I am looking specifically for those who have been through spiritual boot camp and are eager to apply their training in real battle. These words are for those who know that Jesus is the Son of God and know Him as God and Lord. These words are for those who know that Jesus is both the Lamb of God and the Lion of Judah. These words are for those who will allow the Lion of Judah to reveal Himself through them. These words are for those who know that they are to add their roar to a multitude of other roaring lions. If these words have found their way into your mailbox, view this video clip and listen to the words sung by Elana Watson

Awake O Israel
Awake O Israel, cease from your slumber
And the truth shall set you free
For out of Zion comes your Deliverer
In the Year of Jubilee


Chorus
O hallelujah, O hallelujah
Hallelujah, praise the Lord
O hallelujah, O hallelujah
Hallelujah, praise the Lord

Out of the furnace of much affliction
I have chosen thee behold
And so for iron, I will give silver
And for brass I'll give you gold

Chorus
Thou art my chosen, for I have sought thee
Thou art graven on my palms
And I will gather all those I've scattered
And return them to their land.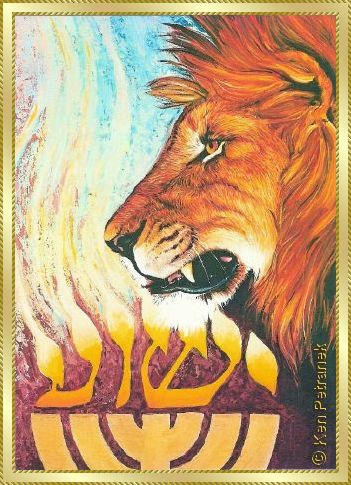 The Lion of Judah within me challenges you to expose and lay waste every stronghold of Satan with weapons of warfare that are not carnal.



LORD JESUS - MAKE ME AN INSTRUMENT OF THY WAR

Let everything that is hidden be revealed!
Expose all hypocrisy, especially that which is hidden in my own heart.
Expose all rebellion which is as the sin of witchcraft.
Expose all pride, that subtle monster who hides in most of us.
Expose the greedy who exploit the needy, and the strong who oppress the weak.
Expose all lust that masquerades as love, and begin within me.
Expose and tear down every man-made idol of success and self-gratification.
Expose Satan, the accuser of the brethren, who tries to hide in all of us;
And Lord Jesus, be the advocate for all who have been falsely accused.
Lord, vindicate the insane who have been judged without a jury; and begin with me.
And Lord, then let the Lion of the tribe of Judah roar through me!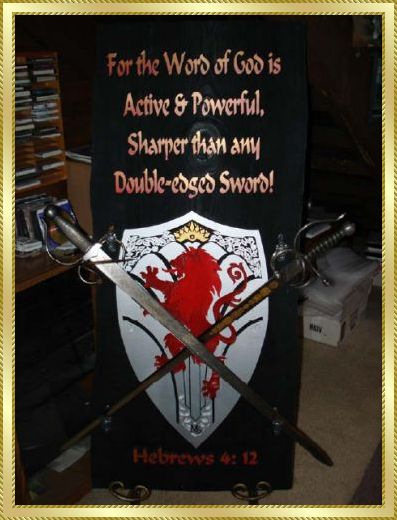 The apostle Peter was a wimp; but Jesus saw deep down into Peter's heart and saw the warrior.




"A Wimp"
| | |
| --- | --- |
| | A wimp is a self-pleaser and a man-pleaser. A wimp is a professional phony. A wimp is lukewarm, in other words, he is always politically correct. He may be a nice guy, but he has no backbone. The fickle opinions of the crowd are his opinions. He does not have the strength of character to say "NO" to another beer or another "dear." He lies and makes excuses rather than admitting that he was wrong. He procrastinates and often breaks his commitments. He talks a lot but does little. The only party he ever attends is his own pity party. He complains about everything and everyone, including God. He is afraid to confront |
himself or others. He thinks of himself more highly than he ought to. He is just like the apostle Peter who denied that he knew Jesus. Yes, the apostle Peter used to be a first-class wimp. He was ruled by the fear of man. But Jesus saw Peter as a rock; and Peter became that rock after Jesus prayed for him. (See the book of Luke, chapter 22). I hope this definition will shame and challenge every wimp to become a warrior. It's never too early or too late to become a warrior!





And here is the definition of the apostle Peter after graduating from boot camp.


"A Warrior"
| | |
| --- | --- |
| A warrior is a Father-pleaser. He has acknowledged his sins and has made restitution wherever possible. He has bridled his passionate, unruly human nature. A warrior has submitted to and obeys Jesus Christ as his Supreme Commander. A warrior knows his place and purpose in God's army. He has been trained and knows how to use the weapons of warfare. He keeps his powder dry until he is called into battle. He knows the Word, trusts the Word, and is able to hear God's still, small voice. He does not compromise what God says. A warrior knows who the enemy is and how he operates. He knows that the enemy is not made of flesh and blood like ordinary people (Ephesians 6:12). A warrior knows that Jesus in him is greater than any of his enemies; and that Jesus in him has defeated every enemy, | |
including death. A warrior has no fear, except the fear of the Lord. A warrior knows that the battle is the Lord's, the victory is the Lord's, and the glory is the Lord's.

There is a sword waiting for you to apprehend. Examine this picture painted by Rebekah Laue and ask yourself, "Am I to wield such a sword?" The name of the painting is "The Sword of the Lord – Strongholds are Coming Down."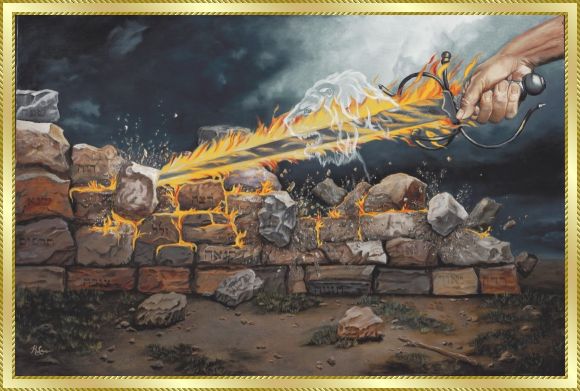 This is the explanation of the painting:
We are told in the book of Acts, chapter 2, verse 17, that "… your old men shall dream dreams." The painting by the artist Rebekah Laue is a portrayal of her husband's prophetic dream. She pondered the dream for many years before she was able to capture it's essence on canvas.

In his dream, Peter saw a rock wall with an ordinary stick lying nearby. He was prompted to pick it up and beat vigorously on the wall. Nothing happened! Then he saw a lion's paw at his feet. He dropped the stick, picked up the paw and barely touched the wall. As he did, the wall began to crumble.

Peter awoke weeping and trembling as he experienced new authority, purpose, power, and confidence streaming into every fiber of his being. In lieu of a lion's paw he has acquired a real sword, which he now uses in spiritual combat.
The stick is symbolic of man using his own strength and wisdom to tear down strongholds. The rock wall is symbolic of those walls around our hearts that imprison us and cause us to be isolated from God and one another. The Hebrew letters on the rocks represent strongholds such as hate, anger, revenge, rebellion, witchcraft, bitterness, pride, fear, unbelief, unforgiveness, lust, idolatry, greed, gluttony,
jealousy, self-pity, legalism, and man's traditions.
The sword issuing from the lion's mouth is the Sword of the Lord, which is the Word of God. The lion portrays Jesus Christ as revealed in the book of Revelation, chapter 5: "… Behold, the Lion of the tribe of Judah, the Root of David, has prevailed…"
The truth in the painting shall march throughout the land like a banner and confront the strongholds that imprison us. Has God singled you out to carry that banner and address those strongholds? Before saying YES or NO, count the cost or the opportunity lost!



TAKE A STAND! TAKE BACK THE LAND!


If I have not lost you with my words, pictures, and song, listen to this song and see the pictures as you open this link on: youtube.com. This song will prepare and fortify you for battle.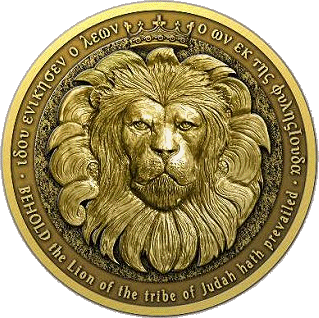 Click Image Above for Song at YouTube

YESHUA HAMASHIACH
Hansie Steyn - Majesty



Yeshua Hamashiach JesusChrist is the Messiah
Yeshua Hamashiach He's the roaring Lion of
Judah - And He's Holy, - He is Lord
Yeshua Hamashiach, Jesus Christ is our Redeemer
Yeshua Hamashiach, He's the Saviour and our
Healer - And He's Holy, - He is Lord
Yeshua Hamashiach, He's my Rock and He's my Power
Yeshua Hamashiach- My Shield and my Strong
Tower - And He's Holy, - He is Lord

CHORUS:
Let's praise the God of Israel He's the Bright Morning Star,
The Holy One of Israel
My Strength and my Song
Bless the Lord O' my soul,
For His mercy endures forever
O' give thanks to the Lord,
For His mercy endures forever
Praise the Lord for He's good,
And ever – forever
His mercy endures forever - and ever

Li, li li,......do da dai

CHORUS:
Bless the Lord O' my soul,
For His mercy endures forever
O' give thanks to the Lord,
For His mercy endures forever
Praise the Lord for He's good,
And His mercy endures forever
And ever - forever
His mercy endures forever - and ever

End: And ever (2x) and ever - He is Lord.







Without war there is no victory. Warriors have to believe that the cause they are fighting for is a godly and legitimate cause. Warriors have to be willing to die for what they believe and whom they believe in. Six-hundred-thousand soldiers fought under Napoleon in 1812. Most of them were buried in a cruel and cold grave in Russia. There was no victory, only defeat. Warriors have to believe that the Lion of Judah is their Commander-in-Chief and their only commander-in-chief. Warriors must hate what God hates.

But who is our enemy? What does he look like and how can we know him? The Bible explains it all! We need to read it carefully. How are we to bring down the many man-made idols that we are so tempted to worship and that are an abomination to God? How can we tell the difference between what and who is real and what is fake? We are warned and reminded that Satan has perfected the art of deception. Here is the answer. We must first be willing to allow our own ego to be chastened and crucified. Egos are known to worship at the altar of fame, fortune and lust. We must first and foremost be willing to wear a mantle of humility. Only then will we be able to know the difference between the fake and the genuine. Only then will we be invited to rule and reign with Christ.

The warriors that God is looking for will not try to pamper their flesh or ego. Their hearts will be tender; yet they will not flinch when confronted by adversity. They will know that strength, courage, favor, and victory come from God. They will adhere to these four principles of spiritual warfare: (1) The battle is the Lord's! (2) The victory is the Lord's! (3) The glory is the Lord's! (4) They will praise and thank the Lord for the victory both before and after the battle. These warriors know the voice of their Commander-in-Chief and are quick to obey. These warriors will have the courage and humility to confess every secret sin and every failure. This makes them eligible to receive an abundance of God's grace and forgiveness.

We, the consumers, we the ordinary citizens and wage earners have a far greater power and responsibility to change and affect the world around us than we realize. Without being aware of it we may have fallen in love and adopted the values of fast, fashionable, convenient, cheap, comfortable, and bigger is better. Will we continue to succumb to those tantalizing values when we go shopping? We must allow Jesus to direct our footsteps, our purchases and the stores we patronize? We are not allowed to promote or applaud the game of monopoly. Bigger and cheaper and faster and more convenient is not better unless God is in it.
As we all know, the weapons of our warfare are not carnal. There is not a person reading these words that does not have a weapon they can bring to the "General's Tent." What may these weapons of warfare look like? A praise report, a testimony, a song, a dance, the gift of repentance, an act of kindness, fasting a favorite TV program, food or drink – these are all weapons of warfare. Every sacrifice is a weapon of warfare. Jesus offered Himself on the cross – the ultimate weapon of warfare.

Little goes a long way when offered to God with our whole heart. The widow's mite was a more acceptable gift to God than the ostentatious gift given by the Pharisees. The song "The Little Drummer Boy" says it better than I can. Have we been bringing our applause to a little child in a stable in Bethlehem or some rock star on a stage? Are we following the God-Man born in the stable or the man born in a penthouse?

Can we recognize the King of kings when He passes by? Will we be able to recognize Him in the face of a small child? Will we be able to hear Him in the roar of another Jeremiah or Ezekiel? Or will we stone those who speak the heart of God to us? Are we willing to speak words that are unpopular that cause us to be rejected? Are we willing to forfeit our head like John the Baptist; or will we choose to remain silent when sin stares us in the face? You may say, "Peter, now you are meddling. You have gone too far." I cannot hold back the roar that is within my heart, neither can a woman who has brought her child full term hold back the birth of the baby. In either case, there is great travail.

I will say no more; it's time to roar. If you can hear the roar of the Lion of Judah in these words, in these pictures, in these songs, roar with me and challenge others do the same.

Peter Laue
The Lord's Scribe





Little Drummer Boy

Come they told me, pa rum pum pum pum
A new born King to see, pa rum pum pum pum
Our finest gifts we bring, pa rum pum pum pum
To lay before the King, pa rum pum pum pum,
rum pum pum pum, rum pum pum pum,

So to honor Him, pa rum pum pum pum,
When we come.

Little Baby, pa rum pum pum pum
I am a poor boy too, pa rum pum pum pum
I have no gift to bring, pa rum pum pum pum
That's fit to give the King, pa rum pum pum pum,
rum pum pum pum, rum pum pum pum,

Shall I play for you, pa rum pum pum pum,
On my drum?

Mary nodded, pa rum pum pum pum
The ox and lamb kept time, pa rum pum pum pum
I played my drum for Him, pa rum pum pum pum
I played my best for Him, pa rum pum pum pum,
rum pum pum pum, rum pum pum pum,

Then He smiled at me, pa rum pum pum pum
Me and my drum.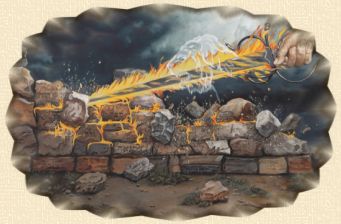 Graphic Set by Designer Lady
Especially done for Cambridge Dove Ministries