A Declaration of War
October 11, 2015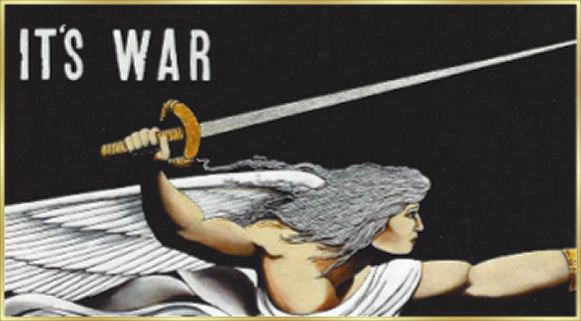 Rise up you mighty men of valor. Turn over the money changers' tables in the Temple of our holy God. Don't squander your money or time at gambling tables or pay prostitutes for their services. You are tithing to the devil when you do and create a soul tie with a prostitute. Only repentance and a contrite heart can break that soul tie. Don't give your oil to foolish virgins or allow con-artists to rob you of your wealth and health. The devil can appear as an angel of light and does. Let the dead bury the dead. Let the Lion of the tribe of Judah in you rise up and roar through you. Let rejection and even martyrdom be a welcomed reward for your uncompromising walk with Jesus Christ.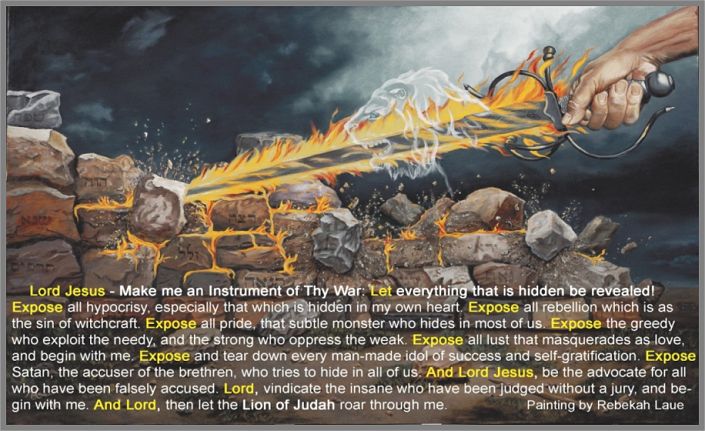 To learn what authored the painting by Rebekah Laue, click on the picture



Give yourself the permission to manifest the righteous anger of a holy God, just like Jesus did when He cleansed the Temple and called the Pharisees whitewashed sepulchers. And do not be fooled by all the do-gooders. Hear what Jesus has to say about some of them:

On that day many will say to me, 'Lord, Lord, did we not prophesy in your name, and cast out demons in your name, and do many mighty works in your name?' And then will I declare to them, 'I never knew you; depart from me, you workers of lawlessness.' (Matthew 7:22-23).

Today I was summoned by a holy God into the war room of heaven. "Peter, pick up your pen and write. I want you to confront those who compromise the Word of God and bastardize the laws of this Land for their own personal gain, those who have called white black and black what is white. The church, the government, the politicians, the lobbyists, the courts, seminaries and educators are equally suspect and need to be challenged. But before pointing the finger at others, be sure to first examine and challenge your own heart. Are you walking in my Son's foot steps or are you doing your own thing for your own gain, pleasure and popularity?

"My only begotten Son defeated the devil with the Word. He said, 'It is written …' Use the Word as your weapon of warfare. Let the Word and my Son in you do the rebuking and warring. My Word is sharper than any two-edged sword (Hebrews 4:12)."

We go to the polls every two years to elect local and national leaders; but we also vote every time we spend a dollar or put money into a collection plate. Take Jesus shopping with you and He will tell you what to buy, where, when and how much. Boycott every business, organization or church that makes profit or popularity their bottom line. Vote with your money and time like Jesus would vote. Jesus was not and will never be popular. Jesus' aim was not to win a popularity contest. He came to find and save the lost. Walk in His footsteps and start today!

We spend hours on end glued to television, movie theatre screens and computer monitors. We vote with every hour we sit in front of these electronic devices. I challenge you to be good stewards of your precious time. I challenge you to say "NO" to entertainment and information which wastes your time and pollutes your soul. Picture Jesus sitting next to you and you will quickly learn what makes Him happy, sad or angry. Go to the Throne of God for answers and information, not the phone. Rise up! Allow the Lion of the tribe of Judah to roar through you! Be a dangerous Believer in Jesus Christ. Model and manifest Jesus so that those who see and know you become hungry for what you have.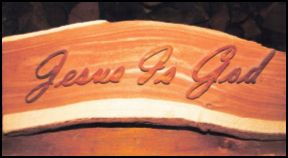 There is only one God, one Savior, one Lord, one Commander-in-Chief. Every knee in heaven, on earth and under the earth shall bow at the sound of his name (Philippians 2:10-11). He has conquered and will continue to conquer. His name is Jesus. It is a "forever" name. Get acquainted with that name, both the power and the mercy in that name. Do not welcome anyone into your life who tries to bring a gospel that does not acknowledge that Jesus is God come in the flesh. Do not bend your knee to any other name, god or idol. Remember Jesus' words: "I am the Way, the Truth and the Life, no one comes to the Father except through Me." (John 14:6-7). If that rings true in your spirit and you believe it with all of your heart, we will meet sooner or later.

If you adopt and embrace theses challenging words, be as wise as a serpent and as gentle as a dove as you confront the devil and the world in you and around you. Do not allow the fear of man to rob you of your reward and crown. Jesus is, was and always will be radical. He is and always will be the most controversial figure in history. He is the only God-Man who has ever walked on planet earth. We are commanded to be like Him. We are commanded to pinch hit for Him in his absence. We are commanded to lift up His name. It is written and it is true: "But I, when I am lifted up from the earth, will draw all men to myself." (John 12:32).

Whoever wholehearted embraces these words has our full support and is welcome to experience the presence of God in the Upper Room of our home as long as we have the privilege of being its caretakers. Check it out.

Choose you this day whom you will serve, but for me and my house, we will serve the Lord (Joshua 24:15).



Plundering hell to populate heaven – click on the tow truck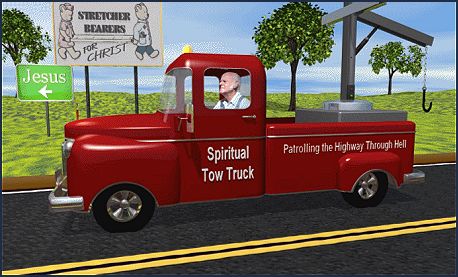 Peter & Rebekah Laue
Pagosa Springs, Colorado




This pen can be a weapon of warfare – click on it to find out!


---


Sitemap | E-mail Peter and Rebekah | Contents


All writings by Peter, the Lord's Scribe and Storyteller and all paintings by Rebekah, the Lord's artist are copyright free.